RSign. The Top Choice by the Recruitment and Employment Confederation
Streamlines processes for contracts, referencing, right to work, timesheets, and financial documentation.
Members receive special discounts plus expert customer onboarding, personalised training, and a friendly customer success advocate.
Recommended Use
The feature-rich and affordable RSign helps recruiters to tick all the compliance boxes with its seamless e-signatures and digital forms automation capabilities. Recruiters can reduce the time needed to manage HR and staffing e-signatures to improve overall operations and recruitment satisfaction while dramatically reducing administrative time, cost, and risk.
Member Advocate
The business world is becoming more and more focused on its environmental responsibilities, and the REC is no different. This partnership with R-Sign will enable the REC and our members to reduce the need to use printed paper to sign documents, as well as ensuring that process is as simple, secure and affordable as possible.
We were using two different e-signature platforms. We went to tender and looked at four. More options were ticked with RSign. What enthused me more was the innovation not only now, but the planned — the platforms we had been using were becoming a bit stale. RSign was not just looking at here and now but future proofing for down the road. It was quite a simple transition to RSign.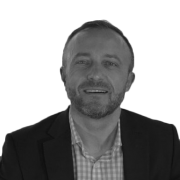 Paul Davis
Commercial Manager, Impellam
Main Benefit
The Recruitment & Employment Confederation is the voice of the recruitment industry, speaking up for great recruiters. We drive standards and empower UK recruitment businesses to build better futures for their candidates and themselves. We are champions of an industry which is fundamental to the strength of the UK economy. For more, please visit REC here.