RMail. For Real Estate & Property Management. Self Storage.
Real Estate & Property Management
Primary Use
RMail Registered Email e-delivery proof for client notices and lien notices, replacing receipt and certified mail. RSign to eSign tenant contracts in store or remotely; both integrated in the Yardi property and self storage management platform.
Watch Brittani Hodgkinson's full panel session at Optimize! FinTech (click here).
I helped the backend setup between Yardi and RSign, [which allows] the flexibility to not only reach out to your customers but also acquire new customers while maintaining a very professional look and feel.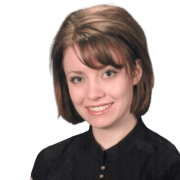 Brittani Hodgkinson
Development Assistant, Towne Storage Management
Main Benefit
Towne Storage Management sends important client notices including legal notices like lien notices using the RMail Registered Email™ service to reduce cost and ensure a connection with tenants. Towne Storage Management also using RSign to conduct remote and in-store eSigning of tenant contracts. These create automated, evidentiary, and paperless processes. They cuts mailing cost and administrative time significantly.
Towne Storage Management reports the main benefits of RMail services as:
Legal and Auditable Proof. Assurance, confidence, and peace of mind. RSign® makes it easy to view and rely on the Signature Certificate for electronic signature tracking, a forensic audit trail, and sent and signed content and timestamp information. A robust record of who signed what when provides confidence that the eSignature process and record will stand up to scrutiny if ever challenged in the future. Legal Proof®.
Cost savings with less paper, mail, postage, and administrative time. RMail® Registered Email™ services replace printing, postage (first class, receipt, and certified mail), scanning, faxing, administrative work and other hard costs. Businesses can send required notices with proof of content delivered and timestamped.
Peace of mind, end-user visibility of successful delivery for important messages, with proof. RMail® Registered Email™ services makes delivery and open tracking visible to the sender, providing assurance and peace of mind that important email was successfully delivered. This is returned in the self-authenticating Registered Receipt™ e-record, making it easy to resolve disputes – as easy as forwarding this receipt to any questioning party. The receipt is a self-contained forensic record, eliminating the need to scour server logs to try to investigate and present delivery evidence.
Automation
Towne Storage Management uses RMail and RSign integrated into the Yardi property and self storage management platform using RMail and RSign REST API. This makes it easy and automated for staff to send email with a returned proof of e-delivery record or an eSigning agreement. For each message sent, a Registered Receipt email record is automatically returned providing proof of e-delivery compliance.
The principles of Towne Storage Management Co. have been involved in real estate since 1974. This experience has been gained in development and property management of residential and commercial properties, entitlement land, financing, feasibility studies and appraisals of real estate.
Tradenames are owned by the named company. Service benefit is summary, not intended to be a case study.​ RPost technology is patented. RMail, RSign, and RPost are trademarks owned by RPost.