RMail. For Finance. Employee Benefits and Insurance.
Primary Use
RMail with Microsoft Outlook makes it easy to automate email encryption for privacy compliance; and Registered Email™ certified email proof of delivery provides risk mitigation.
Watch David Casson's full panel session at Optimize! FinTech (click here)
RPost has really been a game changer in many ways. It's friendly for the employer and employee as well. Hand-on-heart, with RPost we have not had one client who has come back to us and said, "we don't like this system." That's a real testimony to the quality of the product and its reliability of it as well.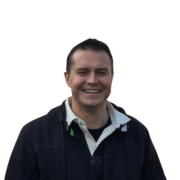 David Casson
Director, My Benefits World
Main Benefit
Using RMail, My Benefits World ensures employees that their employer takes the utmost care of their privacy and security.
My Benefits World reports the main benefits of RMail services as:
Peace of mind, end-user visibility of successful delivery for important messages, with proof. RMail® Registered Email™ services makes delivery and open tracking visible to the sender, providing assurance and peace of mind that important email was successfully delivered. This is returned in the self-authenticating Registered Receipt™ e-record, making it easy to resolve disputes – as easy as forwarding this receipt to any questioning party. The receipt is a self-contained forensic record, eliminating the need to scour server logs to try to investigate and present delivery evidence.
Legal and Auditable Proof. Assurance, confidence, and peace of mind. Legal Proof®. Nova Insurance presented a recent court case where the RMail Registered Email™ proof receipt served as evidence of a transaction and it gave them the courtroom edge in their case win.
Assurance of privacy compliance with email encryption simple enough that people enjoy using it. RMail® email encryption is so easy, especially for the recipient, that it encourages use and thereby reduces risk of data breaches or privacy enforcement actions. Not all encryption services are the same; others are too burdensome and, as a result, are little used and therefore increase risk (from non-use or circumvention of use). With today's more sophisticated privacy regulations (e.g., GDPR) and hacker tactics, encryption is essential. RMail makes it easy, enjoyable, automated.
Automation
My Benefits World uses RMail to support clients' communications. My Benefits World automates email encryption by using the RMail interface running within Microsoft Outlook. This makes it easy and automated for staff to send encrypted email for privacy compliance and e-security, plus returns proof of privacy and e-delivery compliance. For each message sent, a Registered Receipt email record is automatically returned providing proof of e-delivery compliance and privacy compliance.
My Benefits World provides businesses with a wide range of employee benefit options; from company paid benefits, which provide support in difficult and challenging times, to voluntary benefits that come at zero cost to the business but make a big difference to the lives of your employees and their families. My Benefits World provides tools to engage, explain, retain and motivate employees.
Tradenames are owned by the named company. Service benefit is summary, not intended to be a case study.​ RPost technology is patented. RMail, RSign, and RPost are trademarks owned by RPost.