RMail. For Finance. Cloud Communications.
California, United States
Primary Use
Registered Email™ certified email proof of delivery provides risk mitigation and audit-ready records of disclosure e-delivery and privacy compliance.
Watch Chad Stachowicz's full panel session at OPTIMIZE!™ 2021.
In order to confirm receipt and delivery, we licensed RMail to allow us to track and get receipts back from customers. It allowed us to have positive confirmation that customers received messages, so there would be minimal chance of a dispute if they didn't receive the rate change notices.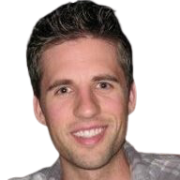 Chad Stachowicz
Sr. Director, Finance Operations, IntelePeer
Main Benefit
IntelePeer ensures client communications are conducted with email encryption for security and privacy, with encrypted replies for member submissions related to member loans and other financial services.
IntelePeer reports the main benefits of RMail services as:
Legal and Auditable Proof. Assurance, confidence, and peace of mind.
Assurance of privacy compliance with email encryption simple enough that people enjoy using it. RMail® email encryption is so easy, especially for the recipient, that it encourages use and thereby reduces risk of data breaches or privacy enforcement actions. Not all encryption services are the same; others are too burdensome and, as a result, are little used and therefore increase risk (from non-use or circumvention of use). With today's more sophisticated privacy regulations (e.g. HIPAA, GDPR) and hacker tactics, encryption is essential. RMail makes it easy, enjoyable, automated.
Peace of mind, end-user visibility of successful delivery for important messages, with proof. RMail® Registered Email™ services makes delivery and open tracking visible to the sender, providing assurance and peace of mind that important email was successfully delivered. This is returned in the self-authenticating Registered Receipt™ e-record, making it easy to resolve disputes – as easy as forwarding this receipt to any questioning party. The receipt is a self-contained forensic record, eliminating the need to scour server logs to try to investigate and present delivery evidence.
Automation
IntelePeer uses RMail to support client communications. IntelePeer automates email encryption by using the RMail interface running within Microsoft Outlook. This makes it easy and automated for staff to send encrypted emails for privacy compliance and e-security, plus returns proof of privacy and e-delivery compliance. For each message sent, a Registered Receipt email record is automatically returned providing proof of e-delivery compliance and privacy compliance.
IntelePeer delivers an omnichannel communication platform as a service (CPaaS) built for the enterprise. With voice, messaging, ready-to-use applications, open APIs, and real-time analytics, companies can build and integrate communications-enabled workflows to create world-class customer experiences and improve business processes through automation.
Tradenames are owned by the named company. Service benefit is summary, not intended to be a case study.​ RPost technology is patented. RMail, RSign, and RPost are trademarks owned by RPost.