RSign. For Legal. Staffing & Human Resources.
Primary Use
RSign® eSignatures to speed human resource, staffing, and employment documentation and contracting.
Watch full video of Paul Davis discuss RSign at Optimize!2020.
We were using two different electronic signature platforms. We went to tender and looked at four. More options were ticked with RSign. What enthused me more was the innovation not only now, but the planned — the platforms we had been using were becoming a bit stale. RSign was not just looking at here and now but future proofing for down the road. It was quite a simple transition to RSign.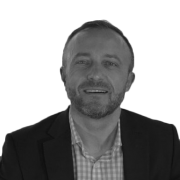 Paul Davis
Commercial Manager, Impellam
Main Benefit
RSign® operates within the web user interface and in some areas is integrated into third party staffing and human resource platform CRMs.
RSign® provides feature-rich and affordable (privacy compliant) eSignature and digital forms automation to help users reduce time needed to manage human resources and staffing electronic signatures, digital forms and maintain speed relationships, improving overall operations and recruit satisfaction and closing business faster; all while dramatically reducing business and administrative time, cost, and risk.
Automation
RSign® REST API are built into the third party CRM applications, with the RSign user experience customized so that follow-on activities may be triggered from message status, eSign status, proof of delivery data, and eSignature forms data that backfill into the client record.
Impellam is a global talent acquisition, managed workforce, and staffing provider, recently completed global eSignature RFP to replace two incumbent electronic signature providers, one in Europe, one in Americas, with one global eSign solution, RSign.
Tradenames are owned by the named company. Service benefit is summary, not intended to be a case study.​ RPost technology is patented. RMail, RSign, and RPost are trademarks owned by RPost.