RMail & RSign. For Finance. Insurance Agents & Brokers.
Property and Casualty & Employee Benefits Insurance
Southeastern United States
Primary Use
RMail with Microsoft Outlook makes it easy to automate email encryption for privacy compliance. Registered Email™ certified email proof of delivery provides risk mitigation. RSign® Online interface integrates with Applied Epic business processes and provides simple to use and secure electronic signature services.
Watch Dana Apple's full panel session at Optimize! FinTech (click here).
In case anything comes up from a legal standpoint, we've got proof [with RMail] that we sent the email. You read it, you opened it, so we have that sense of security. As far as RSign, we're very happy using it. It saves us a lot of time and money. RMail gives [our clients] that sense of security.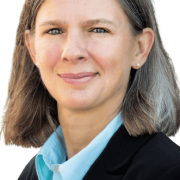 Dana Apple
Business Analyst, Assure Alliance
Main Benefit
Assure Alliance has optimized sending encrypted email, Registered Email messages with proof of delivery and privacy, and RSign electronic signature services which benefits its network of direct writers, captive agents, producers, and independent insurance agencies.
Assure Alliance reports the main benefits of RMail and RSign services as:
Assurance of privacy compliance with email encryption simple enough that people enjoy using it. RMail® email encryption is so easy, especially for the recipient, that it encourages use and thereby reduces risk of data breaches or privacy enforcement actions. Not all encryption services are the same; others are too burdensome and, as a result, are little used and therefore increase risk (from non-use or circumvention of use). With today's more sophisticated privacy regulations (e.g. HIPAA) and hacker tactics, encryption is essential. RMail makes it easy, enjoyable, automated.
eSign Simple Enough that People Actually Enjoy Using. Plus, all the features you will ever need. RSign® makes e-signatures so simple for all staff, that it encourages use. More use means more cost savings, administrative time savings, and faster business. RSign includes all the enterprise-grade features and training you will ever need.
Legal and Auditable Proof. Assurance, confidence, and peace of mind. RSign® makes it easy to view and rely on the Signature Certificate for electronic signature tracking, a forensic audit trail, and sent and signed content and timestamp information. A robust record of who signed what when provides confidence that the eSignature process and record will stand up to scrutiny if ever challenged in the future. Legal Proof®.
Automation
Assure Alliance uses RMail and RSign services to support clients network. Assure Alliance automates email encryption by using the RMail interface running within Microsoft Outlook. This makes it easy and automated for staff to send encrypted email for privacy compliance and e-security, plus returns proof of privacy and e-delivery compliance. For each message sent, a Registered Receipt email record is automatically returned providing proof of e-delivery compliance and privacy compliance. Assure Alliance automates electronic signature with RSign Online. Each message sent for eSignature automatically manages the eSign and form fill process, returning certified electronic signature records.
Assure Alliance is the largest insurance network in the Southeastern United States and represents a carefully selected group of competitive national and regional insurance companies providing a proven solution for direct writers, captive agents, and producers to establish independent agencies from scratch.
Tradenames are owned by the named company. Service benefit is summary, not intended to be a case study.​ RPost technology is patented. RMail, RSign, and RPost are trademarks owned by RPost.